---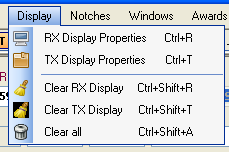 The user can customize the display properties for the TX and RX display windows. When selected, the following dialog will be displayed: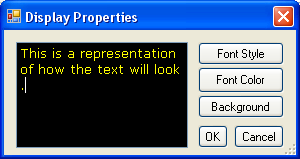 The user can select the font properties, color and the background color via the appropriate buttons. Clicking OK will save those properties and apply them to the selected display.
The clear functions should be self explanatory and will clear the appropriate display of all data.
Copyright © 2009,2010 Steinkamp Software Solutions